I have been making slow progress on Electrodynamics due to the new job I've started a month ago. For those who are curious, I am currently working at ThoughtSTEM to integrate NOVA into an online modding framework to teach young aspiring developers how to write mods. It's a very interesting project that I've been working on with an awesome team. Best of all, it's for a great cause. For those who want to know more about our product, visit http://www.learntomod.com.
The progress on Electrodynamics is currently still lingering on the Optics module. I have new exciting plans to integrate MFFS and my EDX laser system into a GUI-less force field contraption. EDX has also been rewritten to run on NOVA, allowing it to work on multiple versions of Minecraft at the same time. The biggest benefit of using NOVA is that old versions of Minecraft will be supported. On top of that, EDX's code will be easier to comprehend and maintain. For Scala developers who are interested in helping me work on EDX, I have put the source code on Github.
Here's a screenshot of what things may look like: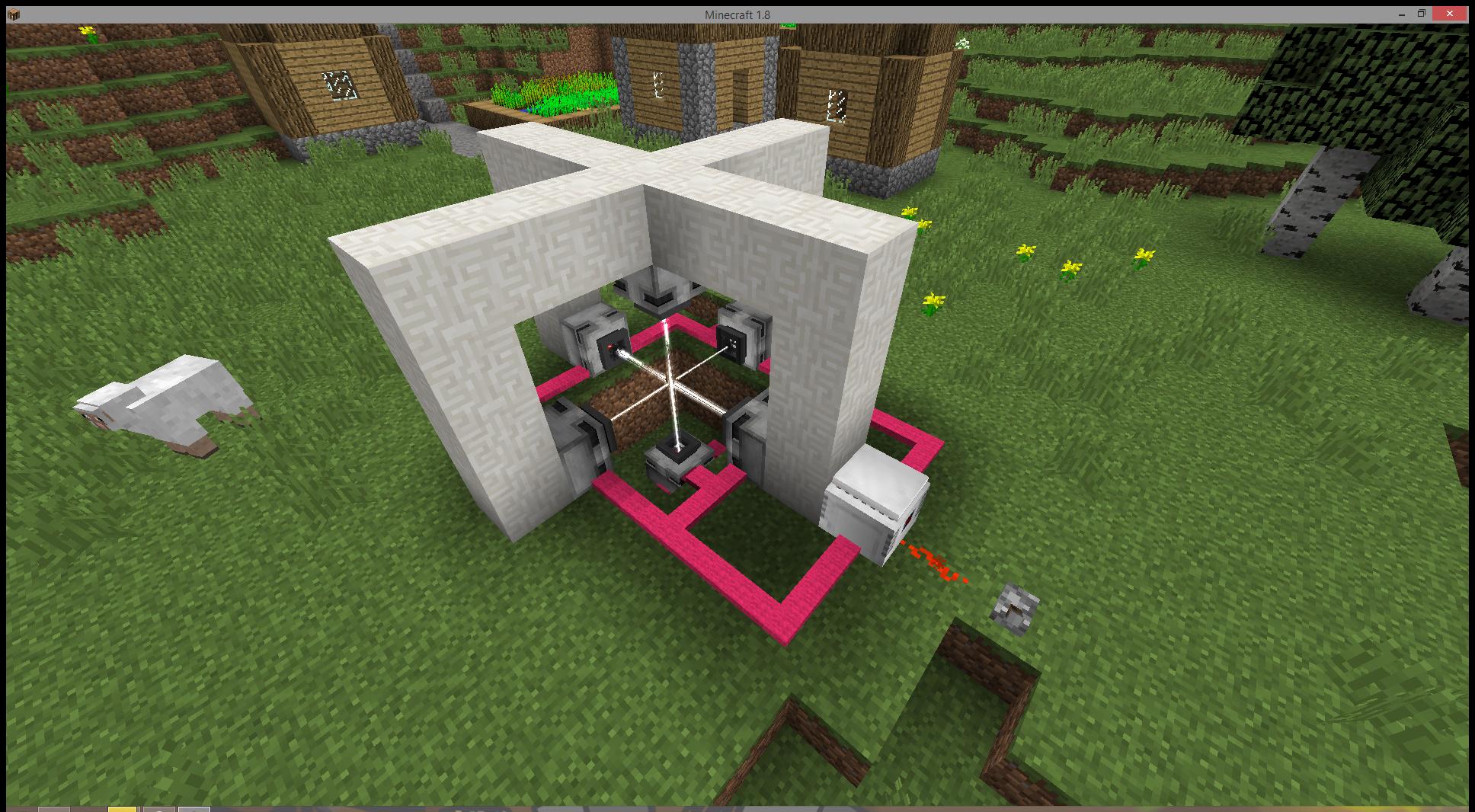 On the side note, due to the recent downtime with servers, I have decided to do some research and find a more lightweight server solution to host my website, games and mods. I stumbled upon this neat blogging engine called Hexo that runs on Node.js. I also migrated to a new server that is more affordable and manageable. Hopefully there will be less down time from now on. Also, I will be writing more blog posts because of how easy it is to work with markdown.